Best Places in Chicago to Kick Off The Holiday Spirit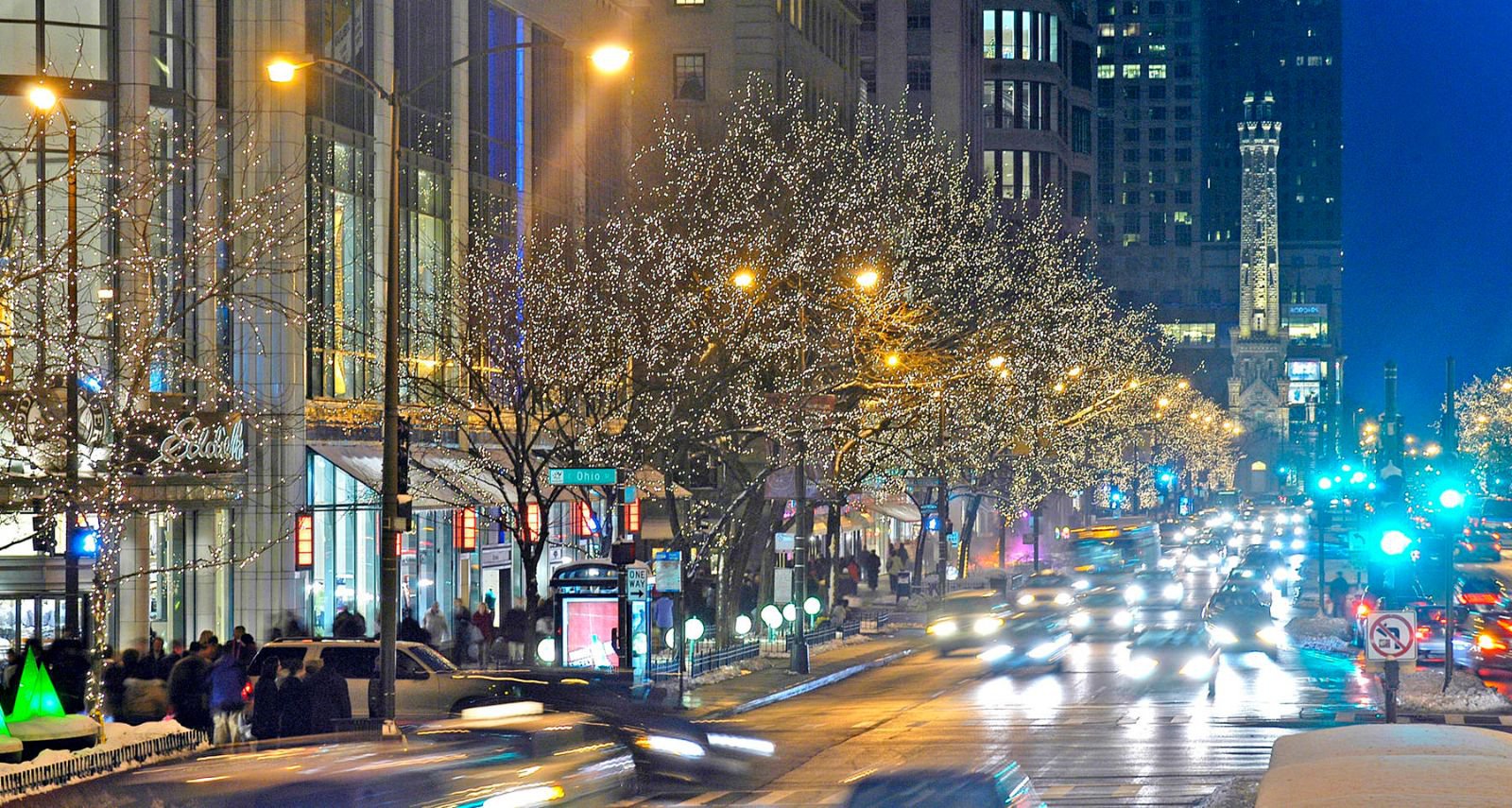 Nov, 15 2016
---
If you weren't in Chicago to partake of the Game 7 Cubs Victory that engulfed the city, you might want to go out to Wrigley Field just for nostalgia's sake. And there are lots of ways to join in the spirit of the holidays. Here are some not-to-miss activities if you find yourself in Chicago during November or December. As for getting around Chicago for all these activities, we compiled some tips for you as well! 

A Century of Trees

Chicago takes its Christmas tree seriously; November 18 marks the 103rd Tree Lighting ceremony to kick off the season. A donated 69-foot Norway Spruce, erected in Millennium Park, will be adorned with almost 50,000 lights to serve as a glowing beacon of seasonal good cheer. A public ice skating rink is the prime attraction at the city's "winter campus," where special events, including Friday Night Caroling at Cloud Gate, will take place until Christmas. The lighting, caroling, and skating are free (free lessons are also offered!), so bundle up and act like a local!

Skate Your Way through the Holidays

Ice skating is a tradition in Chicago. With the McCormick Tribune Ice Rink planned to open in conjunction with the tree lighting ceremony and the spectacular Ice Ribbon at nearby Maggie Daley Park, you don't have to venture far from the city core. Venture out to Navy Pier's Indoor Winter WonderFest where, in addition to the skating rink, you'll find attractions like a toboggan tunnel and winter mini golf throughout the month of December.

The Ugly Sweater Run

For one of the more unusual events of the season, dredge up that worst example of holiday attire and report to this quirky event's Soldier's Field starting line at 11 a.m. December 10. The course is 3.1 miles, and you'll be rewarded with an "official" Ugly Run Knit Hat as well as complimentary cocoa and Kahlua (if you're an adult) at the finish line. You'll also have a chance to free your inner child by posing for silly pictures, riding a mechanical reindeer and playing in the snow (real or fake, depending on the weather).

Eat Your Way Around the City

Locals know how to celebrate -- in a lot of different ways -- and chances are you'll find your own favorite hangouts for holiday cheer. But Glogg at Simon's Tavern in Andersonville is an honored tradition that is definitely worth a visit to this 80-year-old Andersonville watering hole. A neon sign in the window announces it -- once you experience it, you'll believe it! It's hot mulled wine, with attitude!

Look at the Lights

Paris may hold the title, but Chicago is indeed a city of lights every winter; see the impressive display of lights at Morton Arboretum where 50 acres of LED lighting adorn the trees. Interactive displays create dancing lights set to the music of the Nutcracker Suite, and other special effects are placed along a mile-long path. ZooLights is an experience of another kind at the Lincoln Park Zoo, as much fun for a single adult alone during the holiday season as it is for a family outing. In addition to the lights and the animals, there's a skating rink, ice carving demos and warming food and drinks.

Holiday Treats

Annual performances of holiday favorites are another Chicago tradition, so if you enjoy theater, ballet or musical performances, don't miss the opportunity to see the classics around town during the season.

However, if you'd rather just enjoy the comfort of your short-term furnished housing while you're in town for the holidays, pop some chocolate chip cookies in the oven and watch "It's a Wonderful Life" or "White Christmas."

Pinnacle Furnished Suites helps you celebrate your holidays in Chicago if business requires you to be away from home. Contact us today to see just how special your short-term accommodations can be. You'll find luxurious yet affordable corporate housing that you'll definitely want to call home.