The Essential Chicago - Four Places You Want to Visit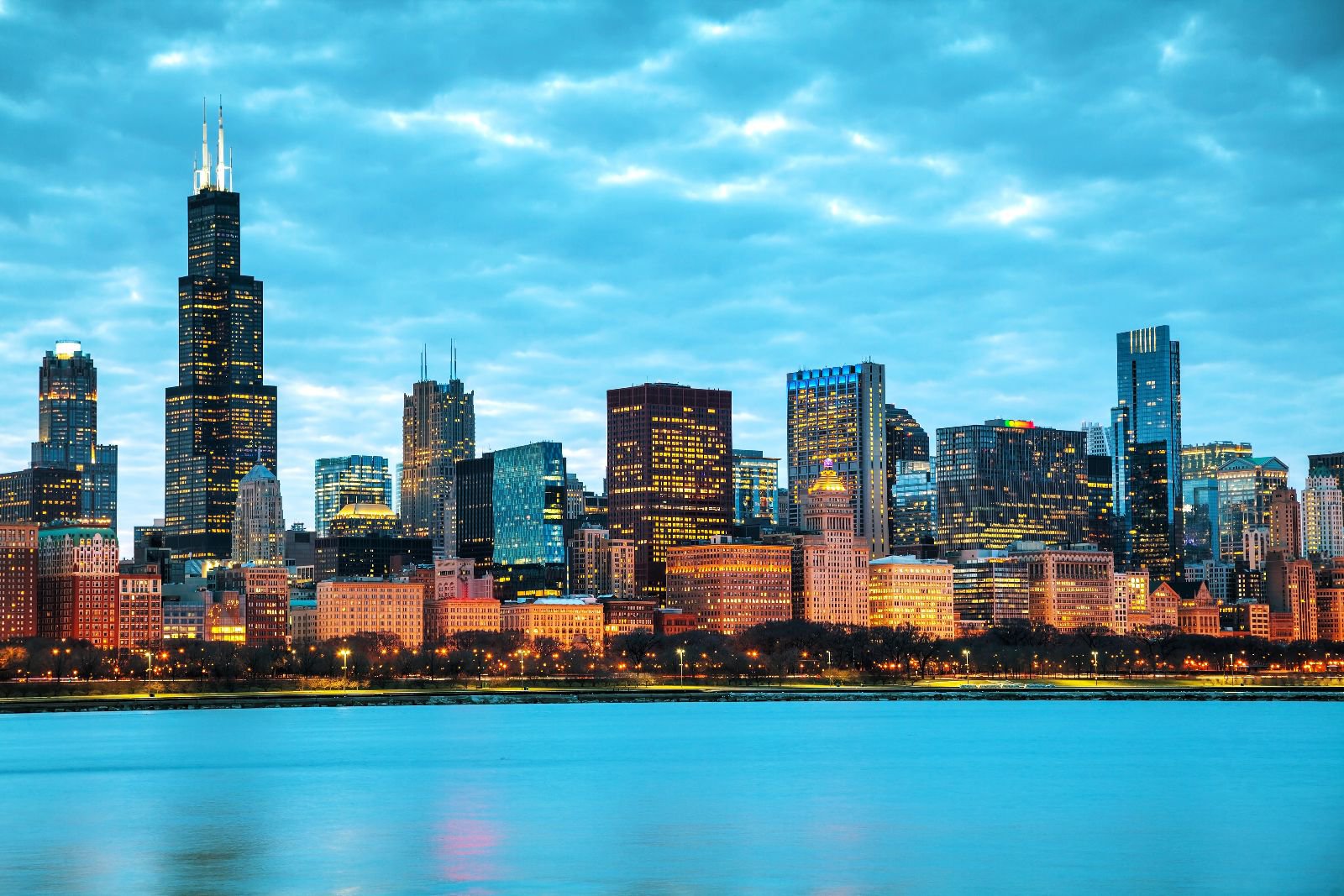 Feb, 10 2016
---
In 1883, Mark Twain said, "It is hopeless for the occasional visitor to try to keep up with Chicago. She outgrows his prophecies faster than he can make them." This adage still holds true to this day, with our ever-changing skyline, Millennium Park overhaul, and the River Walk, Navy Pier and Wrigleyville renovations.
The Essential Chicago
Chicago is a dynamic city full of activities, places to explore, and art and architecture to see. Luckily, Chicago's mass transit system makes it just as easy to traverse on foot as by train or bus. In fact, all of the places below (except Wrigley Field) are walkable from a Pinnacle Furnished Suite's apartment and the one that isn't is a short train ride away! Whether or not this is your first time in Chicago, it is essential you visit the four places below.  
Millennium Park
Ice Skating at the McCormick Tribune Ice Rink-
Located on East Randolph Street between Michigan and Columbus Avenues, Millennium Park is the jewel of the extensive park system in Chicago. Each month, the park has a schedule of many free activities that the entire Family can enjoy. During the winter, the McCormick Tribune Ice Rink provides family-friendly fun. Admission to the rink is free and free skating lessons are also available.
Lurie Garden-
"Urbs in Hort" which means "City in a Garden" is the motto of Chicago. It is notable as it describes Chicago's transition from its flat and swampy beginnings to a powerful city that is the Midwest's center for finance, manufacturing, health care, and more. Lurie Garden in Millennium Park is open year-round, but from mid-May to late September, has free tours.
Jay Pritzker Pavilion-
The pavilion opened in 2004 and has one of the best outdoor acoustic systems in the world. In fact, the system is so good it replicates sound as if you are sitting in a concert hall. It has a 95,000-square-foot front lawn that seats about 7,000 people, in addition to 4,000 seats available on the pavilion proper. The pavilion plays host to dozens of free concerts, movies, and shows throughout summer, as well as weekly group workout classes.
Willis Towers and the Skydeck
Willis Tower, formerly Sears Tower, was designed by Skidmore, Owings, and Merrill. It is the eighth tallest building in the world and it allows visitors to the 103rd floor Skydeck for unobstructed views of the city from a height of 1,353 feet in the sky. Besides views of Wacker Drive and the Chicago River, on a clear day, visibility is about 50 miles including the states of Michigan, Wisconsin, Indiana, and Illinois.
There are more than great views at the Skydeck. When visitors arrive, they are beguiled by the educational and interactive attractions that celebrate so much of Chicago's culture, including pop culture, sports, history, people, music, and food.
Ticket Information: Adults 12 and over, $22; children ages 3-11, $14; kids under 3, free.
Navy Pier
Navy Pier is Chicago's playground over Lake Michigan. During a visit to Navy Pier, you may note that construction is taking place. When completed, Navy Pier will become a greener, bolder and more modern space in Chicago. Renovation began in 2011 and will continue through 2016.
Famous for its Ferris Wheel, fireworks and free concerts, it is also home to some excellent restaurants, boats that cruise Lake Michigan, and the Chicago River, an IMAX theater, the Amazing Chicago's Funhouse Maze, and other great attractions.
2016 is the 100th anniversary for Navy Pier!
Wrigley Field
Built in 1914, Wrigley Field is preparing for its 102nd baseball season, and the 100th as the home of the Chicago Cubs. Tours are available during the season for individuals, groups, and special VIP group tours
This historic ballpark is located on Chicago's North Side in the Lakeview neighborhood, also nicknamed Wrigleyville. It is home to the Cubs and also hosts a number of concerts and sporting events. Such heavy-hitters as Billy Joel, Pearl Jam, and Luke Bryan will be gracing the field for stops on their tours this summer.
With so much to do in Chicago including dining, shopping, and shows—including jazz clubs—the city is an interesting and fun place to visit. Whether you are coming for a short stay or a longer one, you can be sure your Pinnacle Furnished Suite, with its locations in the Loop, West Loop, River North, Streeterville, and more to come, will provide you with easy access to all Chicago has to offer.  Call us today at 309-264-1957.