Nashville Meets Chicago, Presented by Pinnacle Furnished Suites and Whiskey Jam, Returns to Chicago on August 24th, 2019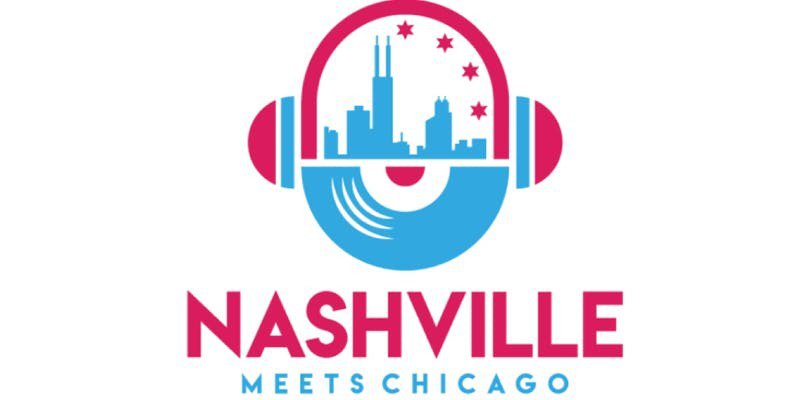 Aug, 08 2019
---
Presented & Co-Hosted by Chicago's Pinnacle Furnished Suites & Whiskey Jam Nashville and Benefitting Move For Hunger, 'Nashville Meets Chicago' Will Feature Performances by 5 Up-And-Coming Bands from Nashville & Chicago
We invite ALL to attend for a fun-filled day benefitting a great charity.
WHAT: Capturing the rising popularity of country music and the spirit of giving back to the local community, Nashville Meets Chicago is an all-day event featuring performances by popular up-and-coming Nashville & Chicago-based artists & bands. Drinks will be available at the venue bar and food will be available for delivery from local burger favorite, Kuma's Corner.
WHO: Stealing Oceans, Fletcher Rockwell, Flying Buffaloes, Daniel B. Marshall and Chris Ferrara and The Common Good. 
**Band Bio's below
WHY: Founded & headquartered in Chicago, Pinnacle Furnished Suites' expansion to Nashville and desire to give back to the local community culminated into the Nashville Meets Chicago music event.  
CHARITY: Move For Hunger - Pinnacle Furnished Suites' preferred charity partner - is a national non-profit organization that partners with local companies and apartment communities to provide donations to local food banks in their respective service areas in an effort to reduce food waste and fight hunger. 
Pinnacle Furnished Suites will donate a portion of the proceeds from ticket sales to Move for Hunger and will be collecting non-perishable food donations at the door. 
WHEN: Saturday, August 24, 2019 | Doors Open from 1:00 PM - 2:00 AM
Performances: Daniel B. Marshall, 1:00 - 2:00 PM;  Fletcher Rockwell, 2:30 - 4:30 PM; Flying Buffaloes, 4:30 – 6:30 PM; Stealing Oceans, 6:30 – 8:30 PM; Chris Ferrara and The Common Good, 9:00 PM – 12:00 AM. 
WHERE: 551 Live, 551 N. Ogden Avenue, Chicago, IL 60642
TICKETS: $30 - https://www.eventbrite.com/e/nashville-meets-chicago-tickets-61553276507
PR CONTACT: Julie Fogel, Julie@JulieFogel.com, (240) 601-1266 
ABOUT PINNACLE FURNISHED SUITES
Founded in 2014 by Matt Singley & Collin Walker and headquartered in Chicago, IL with a regional office in Nashville, TN, Pinnacle Furnished Suites is a luxury corporate housing and short-term rental provider specializing in perfectly decorated and ideally located fully furnished accommodations. In 2018, Pinnacle was awarded the position of No. 159 on the Inc. 5000 list of fastest-growing private companies with a 3-year growth rate of 2669%. In February 2019, Pinnacle was awarded the coveted  "Company of the Year" Tower of Excellence Award during the 2019 Corporate Housing Providers Association (CHPA) annual conference in San Juan, Puerto Rico. For more information, please visit www.pfsuites.com and follow @pfsuites. 
ABOUT MOVE FOR HUNGER
Move For Hunger is a non-profit organization that has created a sustainable way for the relocation industry to reduce food waste and fight hunger. In addition to collecting food from people who are moving to new homes, Move For Hunger also helps companies and individuals across the United States and Canada organize successful food drives. To date, they have collected nearly 15 million pounds of food. For more information, or to find out how you can host your own food drive, visit www.MoveForHunger.org and follow @moveforhunger. 
ABOUT WHISKEY JAM NASHVILLE
In January 2011, Whiskey Jam started a Monday night event in the burgeoning Midtown Nashville area.  Built on the idea of "Good music, good friends, good party," what began as an underground writer's night, quickly became a musical & social mainstay of the local music scene. The first few months saw guest artists like OneRepublic, Kip Moore, Brett Eldredge, David Nail, Chris Young, Dustin Lynch and The Fray.  The laid-back atmosphere was cool enough for locals, yet accessible enough for visitors. Music Row A-Listers enjoying beers and music alongside the aspiring stars of tomorrow. In that regard, it was a rare combination and an instant hit. Over the past 8 years, Whiskey Jam has grown to have a huge following of artists, friends and fans, all drawn in by their honest attachment to the freshness and spark of the event.  From Music Row publishing companies hosting "takeover" nights to showcase their team of talent, to Music Row record labels testing their latest artist's mettle on the seasoned crowd, you're always in for a great time. For more information, please visit www.whiskeyjam.com and follow @whiskeyjam.  
Daniel B Marshall, @danielbmarshall, 1:00 - 2:00 PM
http://www.danielbmarshall.com
With his craft of refreshing melodies and sing-along lyrics, Daniel B. Marshall's music welcomes you to dance in the sunshine, to repair your broken heart, and to lift your head up. Listeners can easily find themselves in his songs of everyday love, summertime fun, self-inflicted heartbreak, and tough times. Daniel's music combines the transparency and simplicity of great folk lyrics with his own blend of modern country songwriting with a sense of style from rock. From his summer anthems to heartbreak confessions, his positive outlook throughout all of life's stages is contagious. While holding true to his musical roots, Daniel B. manages to create a universal, accessible sound for his simple goal of being a "songbird for everyone." 
Fletcher Rockwell, @fletcherrockwell, 2:30 - 4:30 PM
With classic Americana-tinged rock & roll steeped in the blue-collar charm of their hometown, Chicago's Fletcher Rockwell has been building a loyal fanbase throughout the Midwest since 2009. While widely known for their original songs, the group is also revered for clever versions of the most popular cover music, spanning everything from vintage Tom Petty, Paul Simon and Talking Heads to contemporary roots revivalists Chris Stapleton, Dawes and Mumford & Sons.  From humble beginnings at dive bars and late-night house parties, the band has since been featured on many of the most revered stages in Chicagoland, including House of Blues, Metro, Bub City, Fitzgerald's, Cubby Bear and Joe's on Weed. The band has also become a fixture at summer fests throughout the region, with appearances at Taste of Randolph, Taste of Lincoln Avenue, Retro on Roscoe, Oktoberfest Chicago, Lakeview Taco Fest, and many more.
Flying Buffaloes, @flyingbuffaloesmusic, 4:30 – 6:30 PM
https://www.flyingbuffaloes.com
Flying Buffaloes is a 4-piece Alt-Country/Rock band based out of East Nashville, TN. In 2018, the band took their high-energy show on the road, playing at festivals, headlining a Midwest tour, performing in Hawaii, and completing a tour in Texas opening for acclaimed Red Dirt Country artist, Wade Bowen. Their EP, Taking Off, received regional mainstream country and rock radio airplay, and the band's debut single and 360° music video, Hey ;) Is For Horses, garnered praise on Huffington Post. Flying Buffaloes' biggest achievement to date, is their forthcoming LP, Loaded & Rollin'. 
Stealing Oceans, @stealingoceans, 6:30 – 8:30 PM
https://www.stealingoceans.com/
It's rapper and lyricist Brian Thompson's love for words and melodies that steered him away from the grip of a five-year struggle with drugs and alcohol. Now sharing his positivity under the moniker, Stealing Oceans, he has created a unique sound to help spread positivity and remain an encouraging influence.  Thompson hopes to encourage fans to be appreciative each day by fusing positivity and optimism into his sound and lyrics. He takes time out of his touring schedule to share his story with others, hosting charity events and actively raising awareness for suicide prevention and mental health. Thompson aims to use his platform to make a difference in people's lives. He strives to inspire others with his motto: "Stay Youthful, Be Grateful, and Always Love." 
Chris Ferrara and The Common Good, @cftcgband, 9:00 PM – 12:00 AM
https://www.iamchrisferrara.com/
Chris Ferrara hails from a small suburb outside of Boston, MA, and he is currently touring in support of the upcoming release of his EP, Something To Prove. Chris draws from an eclectic mix of influences – from Muscle Shoals to Motown and every stop in between – to provide a style of music that is as familiar as it is new. Backed by his seven piece band, The Common Good, his unique sound and high energy performances recently landed him a spot on Topgolf's Who Will Rock You competition, judged by Bobby Bones and Maggie Rose, where they were the runners-up in the season finale (links below). Chris and his band have also been holding a Thursday night residency at Dierks Bentley's Whiskey Row on Nashville's famed Broadway strip since January of this year. They have quickly made Whiskey Row the place to be on a Thursday night. All without label support, his single, "Social," has accumulated over 225k streams on Spotify with 3,500+ monthly listeners. The song was also selected by theChive.com as their summer anthem, and the resulting music video has over 183,000 views on YouTube.