5 Important Tips For Getting Around Chicago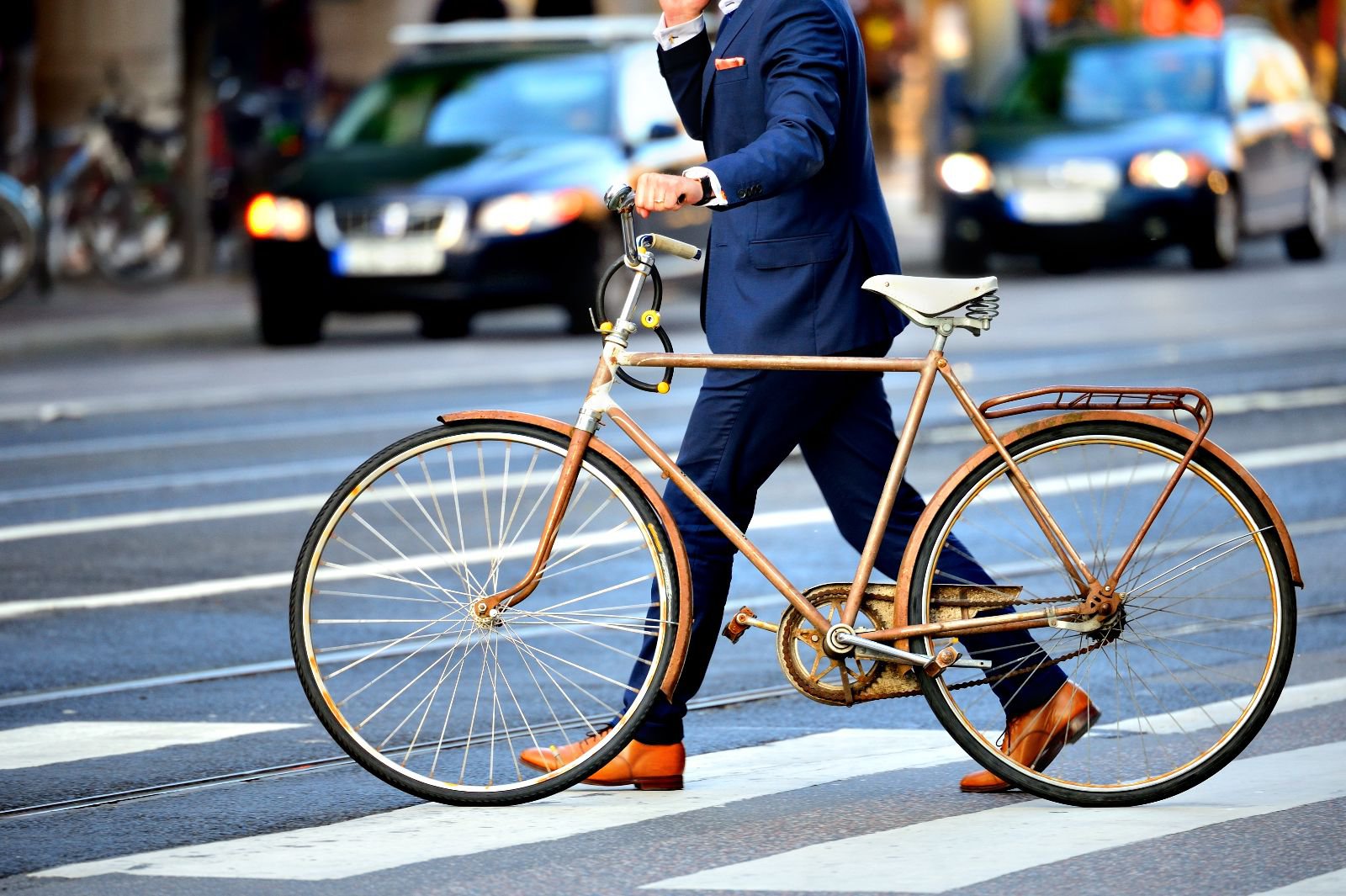 Jul, 20 2016
---
One of the best things about the city of Chicago is that navigation is a breeze. State Street divides the city east and west; whereas, Madison Street divides it north and south. Addresses were determined using the intersection of State and Madison; therefore, the address 3400 North Clark means it sits 34 blocks north of Madison Street.
1. Walking
If you are interested in discovering the unique architectural treasures and public art that defines the City of Chicago, walking around downtown is your best bet. However, keep in mind that eight of Chicago's city blocks equal one mile. Not only will you be able to stop and linger at your own pace as you window shop, but you will also be getting a bit of exercise in as you venture the Chicago streets.
2. Chicago Transit Authority (CTA)
The CTA serves the City of Chicago as well as 40 neighboring communities. The CTA offers transportation via bus and rail. You can purchase a reloadable Ventra Transit Card, single trips or save even more with an Unlimited Ride Pass. These passes are simple to use: Just slide the pass into the turnstile at the station or into the fare machine on the bus. Passes activate with the first use and remain valid for the number of days you purchased (consecutively).
Bus (PACE)
The CTA's bus stops are in abundance with a stop located every few blocks; furthermore, there over 100 routes strewn throughout the city. Several of these bus lines are available 24 hours a day. For your convenience, mobile apps are available that provide estimated arrival times.
Chicago's 'L' Trains
Chicago has eight 'L' lines; however, not all of these lines are elevated: These trains connect to various areas throughout Chicago via street-level, above-ground and subway trains, serving 144 rail stations. These trains offer a unique view of downtown Chicago.
There are two lines available 24 hours a day, The Red Line and the Blue Line. The Blue Line connects the airport to downtown; whereas, the Redline provides service between the North and South by way of downtown. The 'L' is considered one of the most affordable and efficient methods of transportation in Chicago. The CTA offers online train tracker information, mobile apps, as well as the ability to obtain information via SMS text.
The 2016 prices of the CTA's Unlimited Ride Ventra Transit Pass are as follows:
1-day pass - $10

3-day pass - $20

7-day pass - $28

CTA/Pace 7-day Pass - $33

CTA/Pace 30-day pass - $100
Some individuals qualify for a reduced fair/free ride.
To learn more about the fares and schedules for the buses and trains visit the Chicago Transit Authority.
3. TAXI
Taxis offer convenience as they are plentiful and easily hailed in downtown Chicago. The initial charge is $3.25 and $2.25 for each mile traveled. A sample fare from Midway to downtown is $18/per person (takes approximately 20 minutes, without traffic) and from O'Hare to downtown is $24/per person (takes anywhere from 30 minutes to 2 hours, depending on traffic).
Keep in mind that the standard tip ranges from 15 to 20 percent of the fare; in addition, if the driver assists with luggage, you should be prepared to offer $1 to $2 for each bag. All cabs in Chicago take credit cards.
E-Hail and E-Pay for Your Taxi Using CHICABS Approved Apps
You can use your iPhone or Android device to electronically hail and then pay for your taxi via the CHICABS approved apps ARRO and CURB.
If you need a wheelchair accessible vehicle, contact Open Taxis at 1-855-WAV-1010 (1-855-928-1010).
Other Possible Fees:
A gas surcharge

Tolls

Additional passengers (13 to 64 years) cost $1 every passenger thereafter costs $0.50 (except when sharing a cab departing from O'Hare or Midway)

An Illinois airport departure tax of $4

Clean-up fees (i.e., vomit - $50)
4. Metra Commuter Rail
The Metra Commuter Rail is a high-speed train connecting Chicago's surrounding suburbs to downtown. The Metra allows for quick access to the heart of the city. The reloadable Ventra Transit Card can also be used for the Metra Commuter Rail.
Metra offers numerous fare options including a monthly pass, one-way ticket, and 10-ride ticket package: Metra's fares are based on the zones traveled.
As of February 2016:
One-way trip tickets range from $3.50 to $10.50

10-ride ticket packages range from $31 to $94

Monthly passes range from $95.25 to $294.75
5. Water Taxi
Shoreline Water Taxi and Chicago Water Taxi (Wendella Boats) offer convenient transportation to some of Chicago's top tourist attractions; furthermore, water taxis are a great way to see the city from another point of view. Of course, this transportation option is seasonal.
Destinations that Chicago Water Taxi travels to include:
Chinatown

Willis Tower

Museum Campus

Union Station

Michigan Avenue
Fares for Chicago Water Taxi:
All day pass - $10

10-Rides - $50

31-day pass - $60

Ogilvie to North Avenue 1-ride - $5

Ogilvie to Michigan 1-ride - $5

Michigan to North Avenue 1-ride - $7

Michigan to China 1-ride - $7

North Avenue to Chinatown 1-ride - $7
Shoreline Water Taxi Departures:
Navy Pier

Willis Tower/Union Station

Museum Campus/Shedd Aquarium

North Michigan Avenue (to resume in 2017)
Shoreline Water Taxi Offers Sightseeing Tours
Adult prices range from $35 to $41

Child prices range from $18 to $21 (infants ride free)
Shoreline's Commuter Water Taxi Offers Discounted Fares
7 a.m. to 9 a.m. - $3 fares from all departures
Pinnacle Furnished Suites is proud to provide premier fully furnished corporate housing to professionals. Each of our suites provides everything you need, so you will feel at home the moment you open the door; in addition, there are numerous building amenities, including pools, gyms, hot tubs and movie theaters. Best of all, every one these amenities is included in your base rent.
*All rates listed above are subject to change.