5 Tips and Tricks for Home Cooking During Your Extended Stay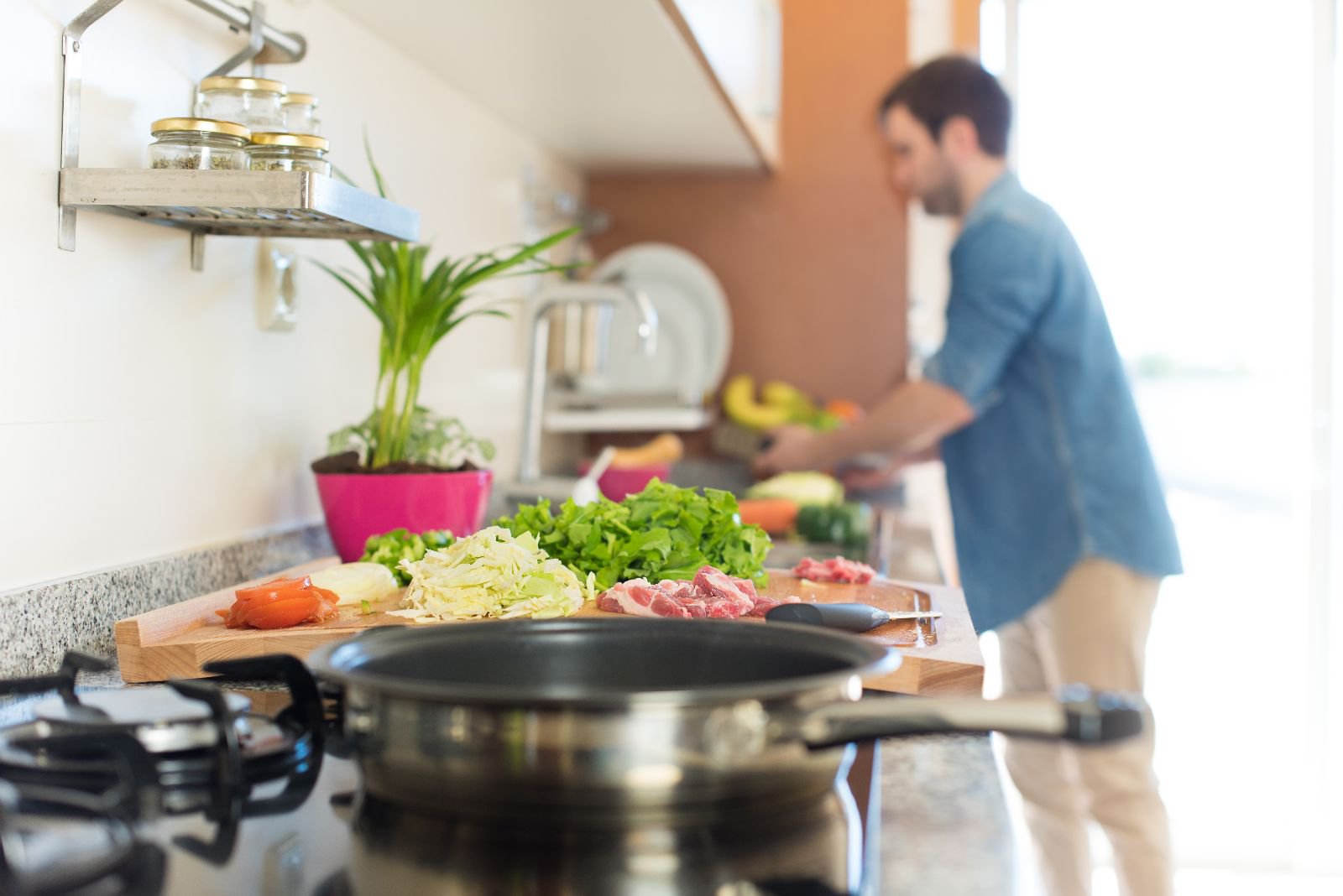 Mar, 11 2016
---
Your Pinnacle Furnished Suite has everything you need for an enjoyable stay—including an amazing kitchen.
Anyone who travels regularly is familiar with the challenges of cooking when the ingredients and products that are considered staples may not be readily available (e.g. olive oil, cooking spray, spices, a meat thermometer, butter, etc.). Even so, there are some tips and tricks that can make preparing a home cooked meal while residing in short-term furnished housing Chicago simpler.
5 Tips and Tricks for Home Cooking During Your Extended Stay
Although Chicago offers a multitude of restaurants, sometimes even the most elegant, gourmet restaurant with award-winning food cannot replace the feeling of comfort that a home-cooked meal can bring. Planning ahead and packing smart are the keys to enjoying a home cooked meal during your extended stay in Chicago.
1. Keep Safety in Mind
According to Foodsafety.gov, making a cut in the center of a piece of meat and looking at its color is not a sufficient way to determine whether the food has reached a safe temperature or not. Therefore, you may want to avoid cooking foods that require a particular temperature to be safe for consumption. These foods include pork, steaks and poultry.
However, if you are planning to prepare these foods, remember to bring a meat thermometer with you. If you are flying, you will need to pack the thermometer in one of your checked bags.
2. Create Entrees Capable of Providing You with Multiple Meals
Consider creating entrees that go a long way and reheat well.
Lunch and dinner options include:
Stews
Chili
Casseroles
Spaghetti sauce
For breakfast, consider:
Scrambled eggs
Pancakes
Breakfast casseroles
Oatmeal
3. Order Your Groceries Online Before You Arrive in Chicago
Once you choose your short-term furnished housing Chicago, you can order your groceries online and schedule to have them delivered.
Benefits of ordering online:
Avoid the hassle of finding and then going to the grocery store as soon as you arrive.
Take your time to make sure you order the ingredients you need, without feeling pressured.
Place your online order 24 hours a day, 7 days a week.
In addition, you will not need to carry the groceries because the delivery personnel do that for you.
PeaPod and instacart are two of the most popular grocery delivery services available in Chicago. With instacart, you order products online from local grocery stores and a personal shopper delivers them to you. PeaPod is similar to a warehouse grocery provider.
Remember to order disposable storage containers, baggies or cling wrap to place your extra entrees in.
4. Create Custom Spice Mixes
Instead of purchasing bottles of spices, create a custom spice mix for each recipe you intend to prepare. You can use baggies or small containers for transport: Remember to label them. If you are flying, be sure to put these in one of your checked suitcases.
5. Choose Easy Recipes That Only Require a Few Ingredients
If there are certain dishes that you always create, you know what you need. Creating those should be no problem.
Besides those, consider preparing easy recipes that only require a few ingredients. One recipe is Spaghetti with Garlic and Olive Oil. This recipe calls for Parmesan cheese, olive oil, garlic cloves, spaghetti, black pepper, parsley and salt.
When you are ready to schedule your visit to Chicago, contact Pinnacle Furnished Suites. Pinnacle designs each suite to ensure its clients enjoy all the comforts of home, and then some.