5 Corporate Short-term Amenities Your Employees Will Love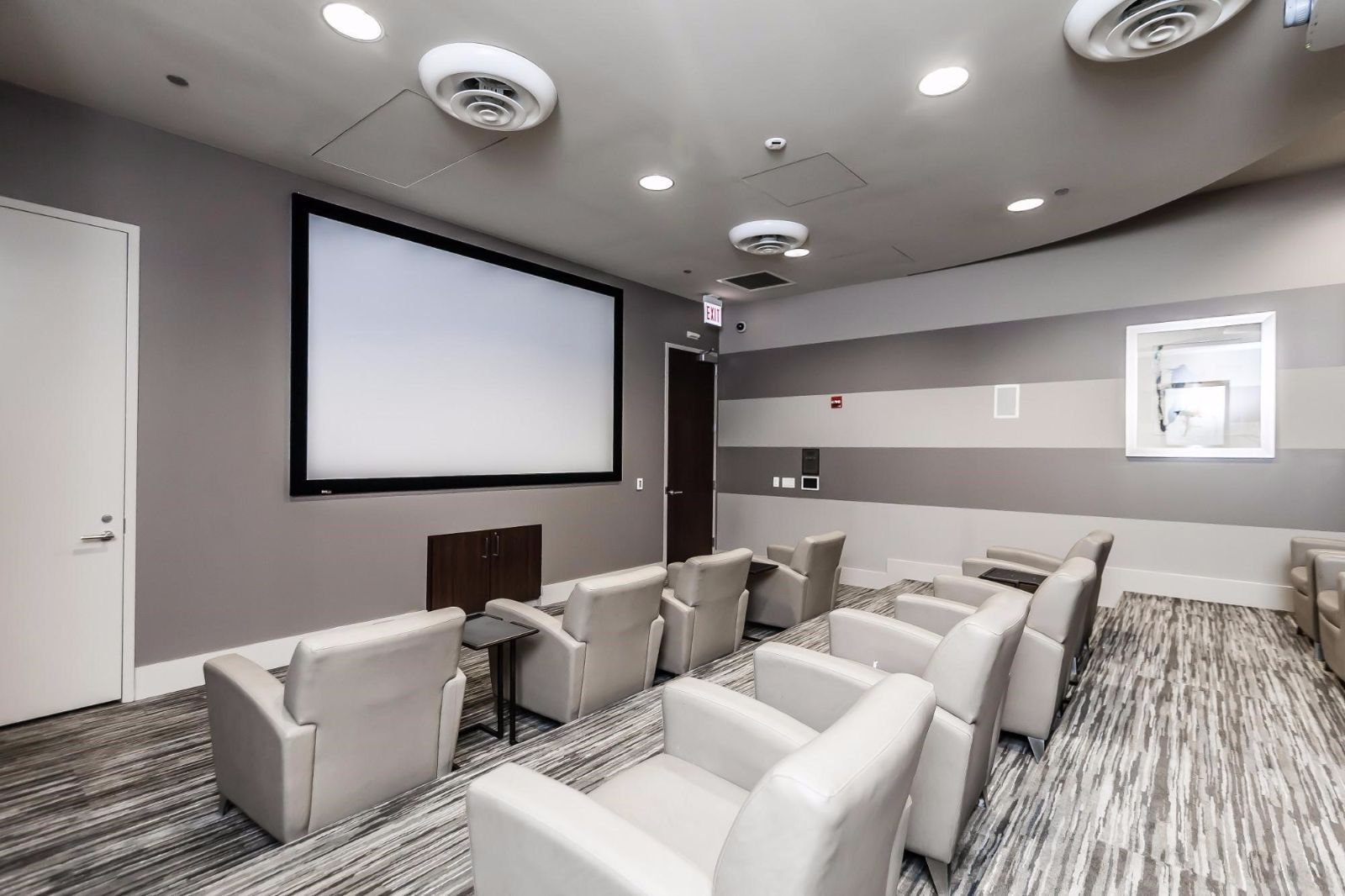 Jul, 05 2016
---
At Pinnacle Furnished Suites, we offer furnished temporary corporate housing solutions to employers: Employee stays can last from as little as 30-days, to as long as 24-months, and any length of time in between.
Reducing your stress level requires finding corporate housing that provides your employees with everything they need to live a quality life while they are away from home. The biggest challenge employers face when seeking corporate housing is ensuring the apartments they choose will keep their employees happy throughout their stay. To succeed, employers need to find corporate housing that includes all the comforts of home as well as a few added bonuses.
When you are choosing which of Pinnacle Furnished Suites' buildings will provide your employees with the ultimate home away from home, consider choosing a building that offers these five short-term amenities:
- Pools (available in all buildings)
- Hot tubs
- Saunas
- Movie theaters
- Gyms (available in all buildings)
5 Additional Benefits of Pinnacle Furnished Suites
1. A Home Away From Home
Pinnacle Furnished Suites is dedicated to providing your employees with a home away from home that outshines all the rest. Our goal is to have your employee walk in and think, "It's good to be home." For this reason, we offer a variety of apartment designs: Whether you are interested in providing your employee with a studio, convertible, 1-bedroom or 2-bedroom apartment, Pinnacle Furnished Suites can provide the perfect home away from home luxury apartment: It may be so perfect that your employee will never want to leave!
2. A Smooth Transition
Employers should look for housing that offers employees a smooth transition. At Pinnacle Furnished Suites, all an employee needs to bring is his or her toothbrush and wardrobe. All of our suites have in-unit washers and dryers, suites are fully stocked with kitchen essentials, sheets, towels, pillows, and more.  By providing everyday items and appliances, we ensure your employees enjoy a smooth transition.
3. Convenience
All utilities are included in the monthly rent (with no usage caps):
- Cable
- Electricity
- Water
- Gas
- Wireless Internet (WiFi)
Residents also receive a private mailbox.
4. Building Amenities
The building amenities your employees have access to will depend on the location at which they reside. All of Pinnacle Furnished Suites' buildings offer business centers, pools, expansive amenity decks and full service gyms.
Other building amenities may include:
- Hot tubs
- Saunas
- Movie theaters
- Steam rooms
- 24-Hour concierge services
Additional furnishings may be available for purchase 'a la carte.'
While there are additional fees to consider, your employees may be able to bring their cat and/or dog with them. Some buildings have certain restrictions; however, once employees provide proof of vaccinations, vet records and all other necessary pet information, Pinnacle Furnished Suites can determine which buildings may accommodate your employee the best.
Temporary Furnished Apartments Vs Hotels
It is Easier For Employees to Maintain Their Normal Routines.
Furnished apartments provide employees with the tools they need to maintain their routine lifestyles. Pinnacle Furnished Suites' provides your employees a fully equipped kitchen to cook in; therefore, unlike when staying in a hotel, your employee is not forced to eat out.
Residing in a furnished apartment is also more economical than staying in a hotel, consider that:
- In a hotel, your employee will most likely have to visit the closest laundromat to clean his or her clothing, which can be costly and time consuming.
- He or she will not have a place to cook; thus, frequent fast-food consumption is likely.
Luxury Abounds at Pinnacle Furnished Suites
Whereas, many of the buildings that house Pinnacle Furnished Suites' apartments offer 24-hour concierge services, hot tubs, saunas, steam rooms and movie theaters, hotels offer extremely limited amenities.
Pinnacle Furnished Suites is proud to provide premier fully furnished corporate housing to professionals. Each of our suites, like The Loop in Chicago, provides everything your employees need to ensure they feel right at home the moment they open the door. Remember, the amenities listed above are always included in the rental price.
Don't hesitate to start the conversation today!