What to Know About Bringing Your Pet Along for Corporate Apartment Travels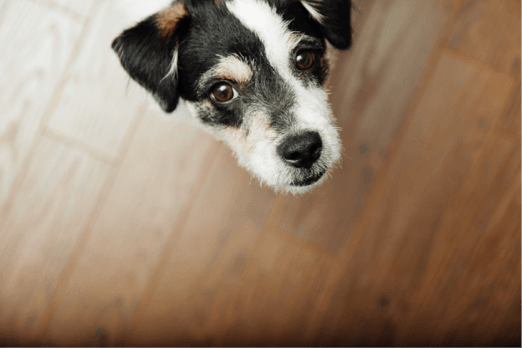 Jun, 15 2016
---
The prospect of a temporary, job-related stay in a new city quickly makes most pet owners wonder what to do with their furry best friends. With proper planning, the two of you should be able to enjoy the experience together.
Taking a dog or a cat on corporate travel is very different from vacationing together. Vacations offer the freedom to plan more details of the travel around your pet. However, after doing your homework, both of you can be comfortable traveling to a temporary work assignment.
Start with the Vet
Visit your veterinarian to discuss your pet's health and medications and to get additional travel tips. Be sure to get a document certifying pet wellness and current immunizations. You will need to supply that paperwork before leasing a fully furnished apartment.
Once your pet has been cleared to travel, you need to find comfortable temporary housing that will feel like home. Be sure to disclose that you will be bringing a pet and ask about specific policies regarding animal weight and breed and floors designated as pet-friendly.
Research Transportation
If you are able to drive to your temporary location, you can control the environment that will make your pet most comfortable. However, if you fly, PetTravel.com notes that you should begin by asking about an airline's pet policies. Whether your pet is accompanying you or flying alone, you need to book with an airline that handles the entire route, from departure to destination.
You will want to ask:
-Does the airline allow your pet to remain in the cabin with you?
-Will your pet need to remain in the cargo hold?
-What does the airline do to make flying in a cargo hold comfortable?
-What impact does your pet's size have?
-Which type of carrier do you need to furnish?
-How do the two of you get through airport security?
Although it is more expensive, you might want to consider a private charter. Regardless of pets' size, they can remain in the cabin with their owners on a charter.
Time to Depart
Remember to take along any health-related paperwork, medications, a few favorite toys, leashes, and some food for your pet. If you have a dog, make sure your pet has had plenty of exercise before going into a crate. PetMD recommends avoiding lightweight, mesh carriers for cats because the pet might tear it up trying to escape. Although cats naturally sleep a lot, playtime with a wand toy calms them. One-on-one playing and petting helps calm dogs before travel.
Dogs and cats should have pit stops—outside or in a litter box—as close to leaving as possible, plus access to water. Avoid feeding them right before or during travel in case they are prone to motion sickness. Avoiding any melodrama at the airport and including a familiar toy will reduce your pet's stress.
Pet expert Cesar Millan recommends showing a positive attitude toward a crate. First insert a favorite object. Allow your pet to explore the crate and wait for the animal to enter on its own. Even when traveling by car, crating a dog is a good idea and a safer option for both of you. Leashed dogs will need breaks to relieve themselves outdoors. A shoebox with litter is appropriate for cats when the car is stopped.
On Arrival
Once you've arrived at your temporary home, check that there is nothing left out that could cause a problem for your pet. Make sure all external doors are shut and that your scent is dispersed throughout the corporate apartment before allowing your pet out of the crate to explore.
As you unpack, offer a favorite blanket, toy, or other item as reassurance. Some pets love the sight of their leash. After feeding your pet, plan some exercise. This could be playing with a toy for a cat or a walk for a dog. Remember that your pet is experiencing hundreds of new sights and scents and remain patient but in control.
While getting to know the Windy City, you can count on Pinnacle Furnished Suites to provide everything you need to call your fully furnished housing home. Pinnacle extends a very warm welcome to you and your best friend.