Virtual Nashville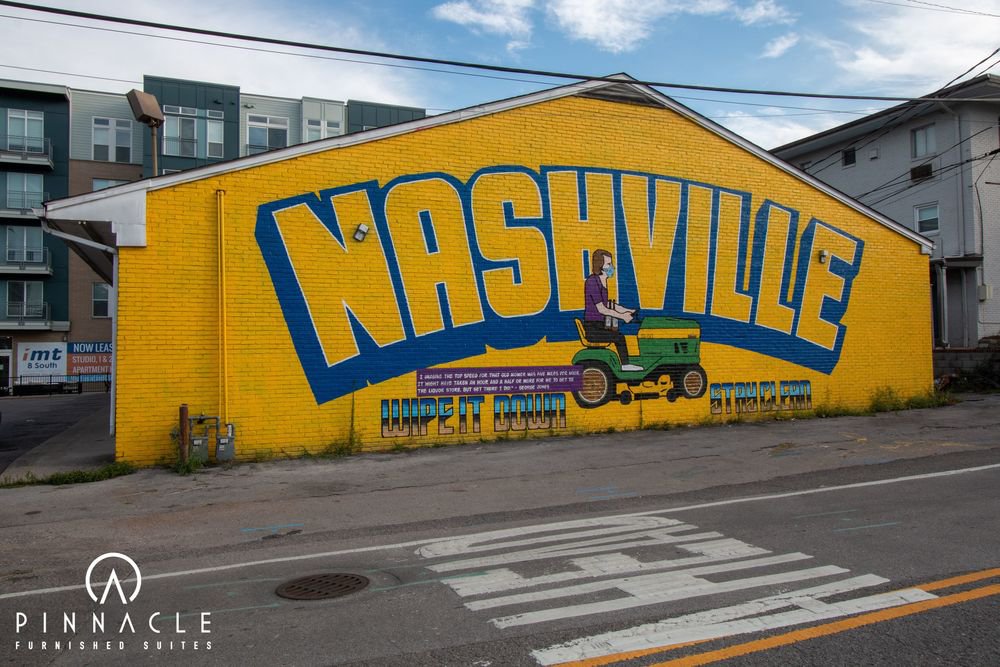 Jan, 07 2021
---
Music City may be quiet for now, but it's still very much a place worth discovering. Virtual tours are available while staying in your Nashville furnished apartment with PFSuites. Find yourself in the comfort of your short-term rental while also exploring the most popular places and things to do. 
Nashville is full of rich history - every Tuesday morning through February 23, 2021 The Hermitage Education team will offer History at Home Virtual Classes to students via Zoom. Tickets are $10 per household per class. Jackson's Library Card Virtual Book Club is available for readers ages 16 and older. The free book club will meet on the first tuesday of each month. On January 8, 2021 the Battle of New Orleans Commemoration will be celebrated. Viewers can witness the annual wreath-laying ceremony at the tomb of General Andrew Jackson and his wife Rachel by the Tennessee National Guard. Also, Presidential Trivia Night is on January 28, 2021 for $10 per ticket you can showcase your presidential genius at The Hermitage. Social distancing and face masks will be required to participate.
Andrew Jackson's Hermitage is offering virtual visits including new videos and live streams featuring different parts of the site. The Hermitage first opened as a museum in 1889 and since then over 15 million people have explored their history. Now you can become a part of that tradition by participating in a Mansion tour or behind the glass discussions. 
If you're in Nashville don't miss out on the live music. You can find tickets to virtual concerts and streaming events including Filmore & Friends on January 9th, The Jayhawks on January 10th, Jeffrey Steele & Friends on March 8th 2021, and more at NowPlayingNashville.com. You may enjoy a collection of interviews, interesting stories, and more on the Musicians Hall of Fame and Museum YouTube Channel. 
Country music fans who can't savor the energy from seeing their favorite singer live on stage, can find some of country's biggest stars playing the Grand Ole Opry with free livestream events by Brad Paisley, Vince Gill & Marty Stuart, and hosted by Bobby Bones! Or visit the Country Music Hall of Fame Museum virtually. 
If you're needing some of Nashville's famous cuisine while staying in your corporate apartment you can use Nashville's Cookbook to prepare your favorite dishes right in your furnished apartment from restaurants around town. Every week enjoy a creative Nashville style meal with recipes and videos for an appetizer or side dish, entree, dessert, and a beverage.
Looking for some fresh air while staying in your corporate apartment - register now for virtual races offered by All Community Events. Runners can choose any location to complete the races. Check out Nashville's Centennial Park featuring the iconic Parthenon on 132 acres, or Edwin Warner & Percy Warner Parks with wooded trails perfect for trail running. Nashville also boasts some fantastic hiking including five miles of dog friendly trails at Beaman Park, ten miles of lakeside paths on the Volunteer Trail at Long Hunter State Park, or the huge variety of trails and wildlife at Radnor Lake. 
Whether you're visiting Nashville for business or pleasure you can still use your PFSuites apartment as a launchpad to virtual or outdoor events throughout the iconic city. There's no reason to miss out on the music, history, cuisine, or the great outdoors.