Things to do in Chicago this Winter While Staying in your Corporate Housing Apartment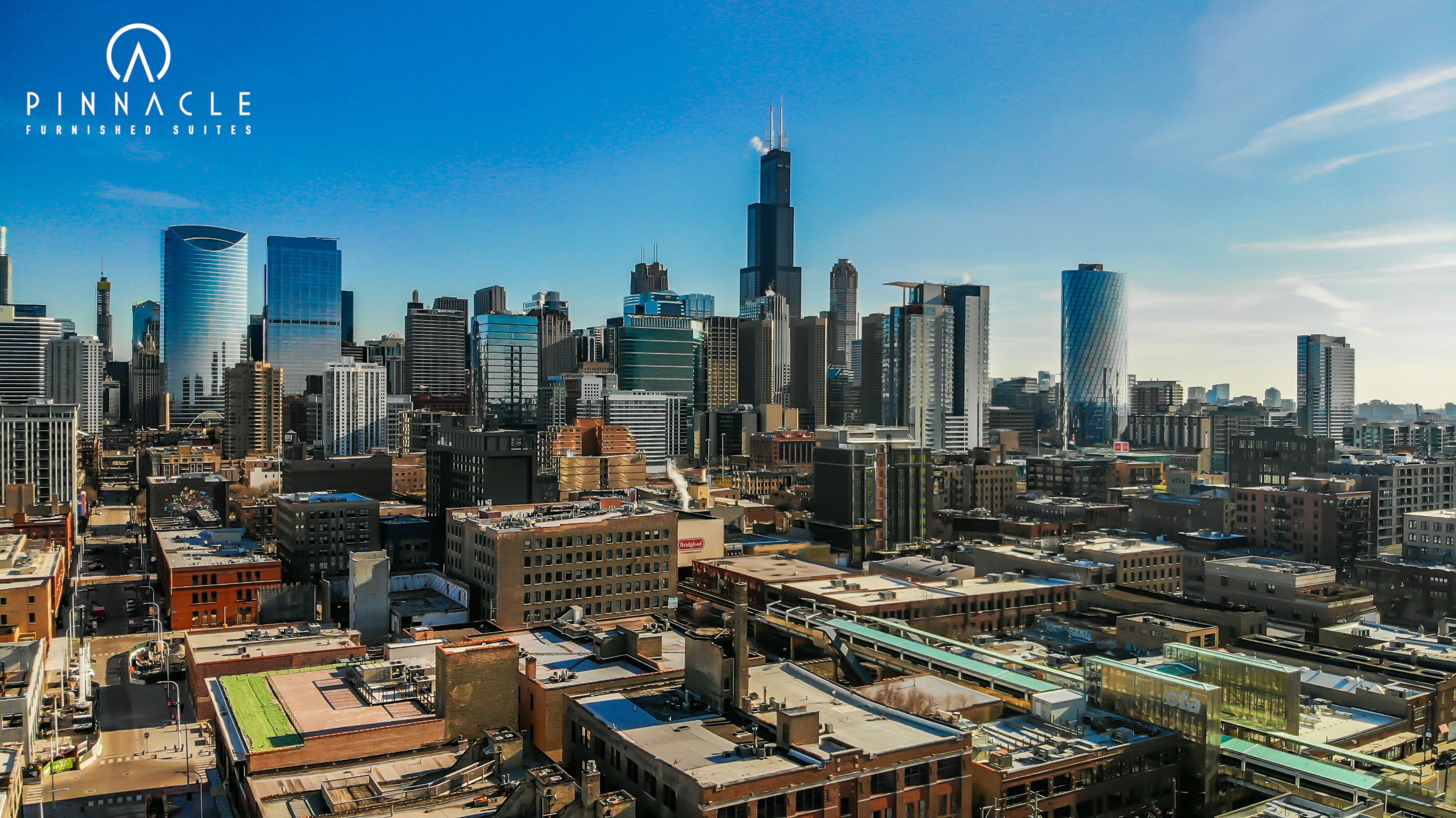 Nov, 22 2019
---
Living in Chicago, even temporarily, affords you some of the best entertainment and attractions in the world. Winter, in particular, in the city is a magical time to be anywhere near downtown, due to the elaborate lights and holiday decor. But besides walking around admiring the twinkling lights, there is no shortage of fun things to do in Chicago while enjoying your stay in corporate housing. Read on for a list of all our favorite winter activities to enjoy in the windy city.
Ice-Skating in Downtown Chicago
There's a reason why any holiday movie worth watching features a snowy ice-skating scene. Ice skating is the perfect way to capture the romance of the holiday season. Head downtown to the McCormick Tribune Rink at Millennium Park for a perfect wintry afternoon of skating. Admission is shockingly free, you just have to pay for skate rentals which is $10 for each person. Not the best skater? Sit in one of the many benches around the rink and take in the scene. For another option, head over to the Skating Ribbon at Maggie Daley Park. Skate rentals at the Ribbon are $13 Monday-Thursday, $15 Friday- Sunday and holidays and $3 for a locker rental.
What winter would be complete without a giant Christmas tree? Chicago definitely doesn't disappoint in this department. After your fun afternoon of ice-skating, don't forget to check out the epic holiday tree in Millennium Park. The giant tree is, of course, decorating in a ridiculous amount of twinkling lights and topped with a massive star. Chicago's Christmas tree is near Washington Street and Michigan Ave. It lights up on November 22 and stays on display until January 6 of 2020.
Any stay in Chicago should include a stroll down Michigan Ave, the city's famous Magnificent Mile. The holidays make this event even more worthwhile, where you can take in the elaborate displays in almost every shop window. The snowmen and fake snow evoke feelings of Christmas past that even the biggest Grinches can't ignore. The holiday displays start the week before Thanksgiving and last till mid-January.
Another free event to enjoy this Winter is the annual Zoo Lights at Lincoln Park Zoo. With a display featuring over two million lights, ice carvings, carolers and a synchronized music and light show, it's a winter event you won't want to miss. So, grab a hot chocolate and enjoy a brisk stroll in one of Chicago's most popular neighborhoods. Zoo Lights are available November 29-30, December 1, 6-8, 13-23, 26-31 and January 1-5.
While you're enjoying your furnished apartment in the second city, you absolutely must visit the holiday event of the year, the Chrisikindlmarket. Located in Daly Plaza, this giant open-air market is inspired by the seasonal tradition that takes place in Nuremberg, Germany. At the Chicago version, you can shop for handmade items like nutcrackers, cuckoo clocks and one of a kind Christmas ornaments. All that shopping will work up an appetite for the delicious hot pretzel, schnitzel and chocolate-covered everything. And of course, you can't forget a giant signature mug of Gluhwein, a German hot spiced wine. The market runs from November 15th till December 24th.
Sure, it gets pretty darn cold in the winter in Chicago, but you don't have to stay huddled in your corporate apartment. You're a Chicagoan now, even if it's just temporary, and when in Chi-town, you put on your giant coat and you enjoy everything the city has to offer in the winter. Stay warm and have fun!