Strolling Streeterville: 4 Things You Need to See on Navy Pier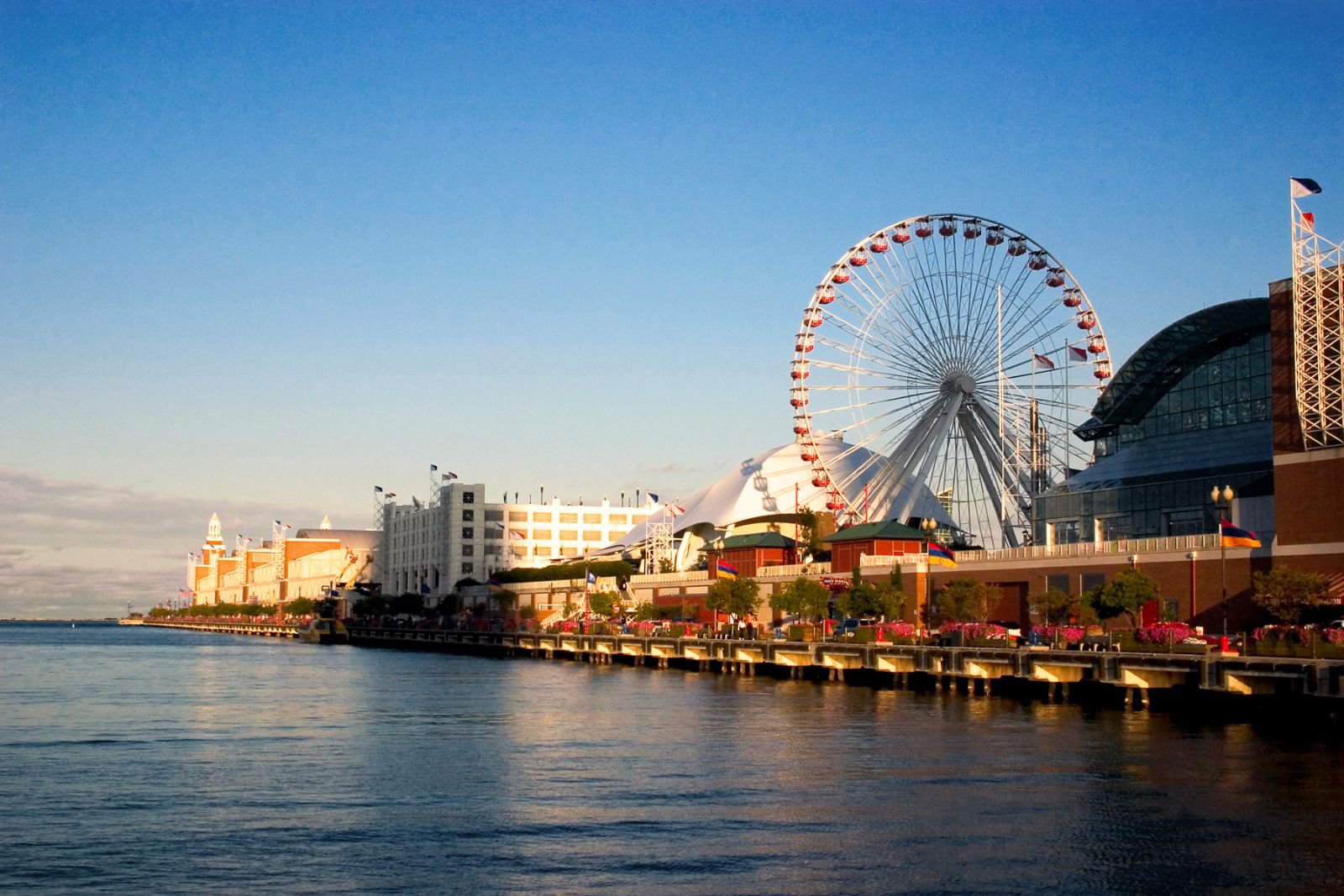 Apr, 07 2016
---
In 1916, Chicago's Navy Pier opened under a different name: "Municipal Pier." During World War I, Municipal Pier housed a jail for men who were dodging the draft. In 1927, the pier received its current name as a means to recognize Navy personnel who served in WWI. Then, in 1977, the pier was designated a Chicago Landmark by City Hall.
Navy Pier is the top tourist and leisure destination in the Midwest; in fact, more than 9 million people visit Navy Pier each year, and it ranks number 26 on the top 50 tourist attractions worldwide.
Although there are many activities and must-see attractions at Navy Pier, here are four of the most popular:
1. The Driehaus Gallery of Stained Glass
Artist, decorative arts entrepreneur, and interior designer Louis Comfort Tiffany earned international fame in the 1890s for his versatility as an artist and designer. Trained as a painter, he worked with various forms of media including jewelry, ceramics, furniture and metals; however, he is noted for his use of colored, leaded glass.
Spirit Of Chicago Comedy Cruise
Spirit Of Chicago also offers Comedy Cruises. During your cruise, several stand-up comedians perform. The majority of these comedy cruises feature an opening act, followed by a headlining comedian. Arrive early because seating is on a first-come, first-serve basis. All guests are required to be at least 21 years of age.
3. Lifelike Bronze Statues
Crack the Whip
J. Seward Johnson Jr. is a world-renowned sculptor. At Navy Pier he displays a whimsical, lifelike display of eight children playing crack the whip. The children hold hands and appear to be running in a semi-circle. Small details make this display a must see. One girl has lost her shoe and another is about to fall, but she is held up by her playmates.

Bob Newhart
If you are a Bob Newhart fan, make sure you take a moment to lay on Bob's couch and seek advice from the famed 1970s psychologist. This extremely detailed, life-size statue was created by Studio EIS in New York at the request of TV Land.
The Captain On the Helm
The Captain On the Helm was sculpted by Michael Martino and was a gift from the Chicago Lodge of Shipmaster International. The statue was dedicated in 2000 and acknowledges courageous mariners. Engraved brickwork bears the names of some of the legendary captains and other contributors to the project.
4. The USS Chicago 8-Ton Anchor
The USS Chicago was a heavy cruiser funded by the citizens of Chicago. In 1945, construction of the ship was complete. Eventually, the ship was transformed into a guided missile cruiser. The USS Chicago was employed during World War II, the Korean War and the Vietnam War.
The ship was dismantled in 1984, and in 1995 her anchor was installed on Navy Pier. In 2012, the ship's anchor was restored by former sailors who had served on her at different points in time (from 1965 to 1980).
When you know you are headed to The Windy City, contact Pinnacle Furnished Suites. Pinnacle strives to give its clients a home away from home. With suites located in and near downtown Chicago, you have access to all the things to see in Chicago.