Short-term Corporate Housing in Chicago: What to Expect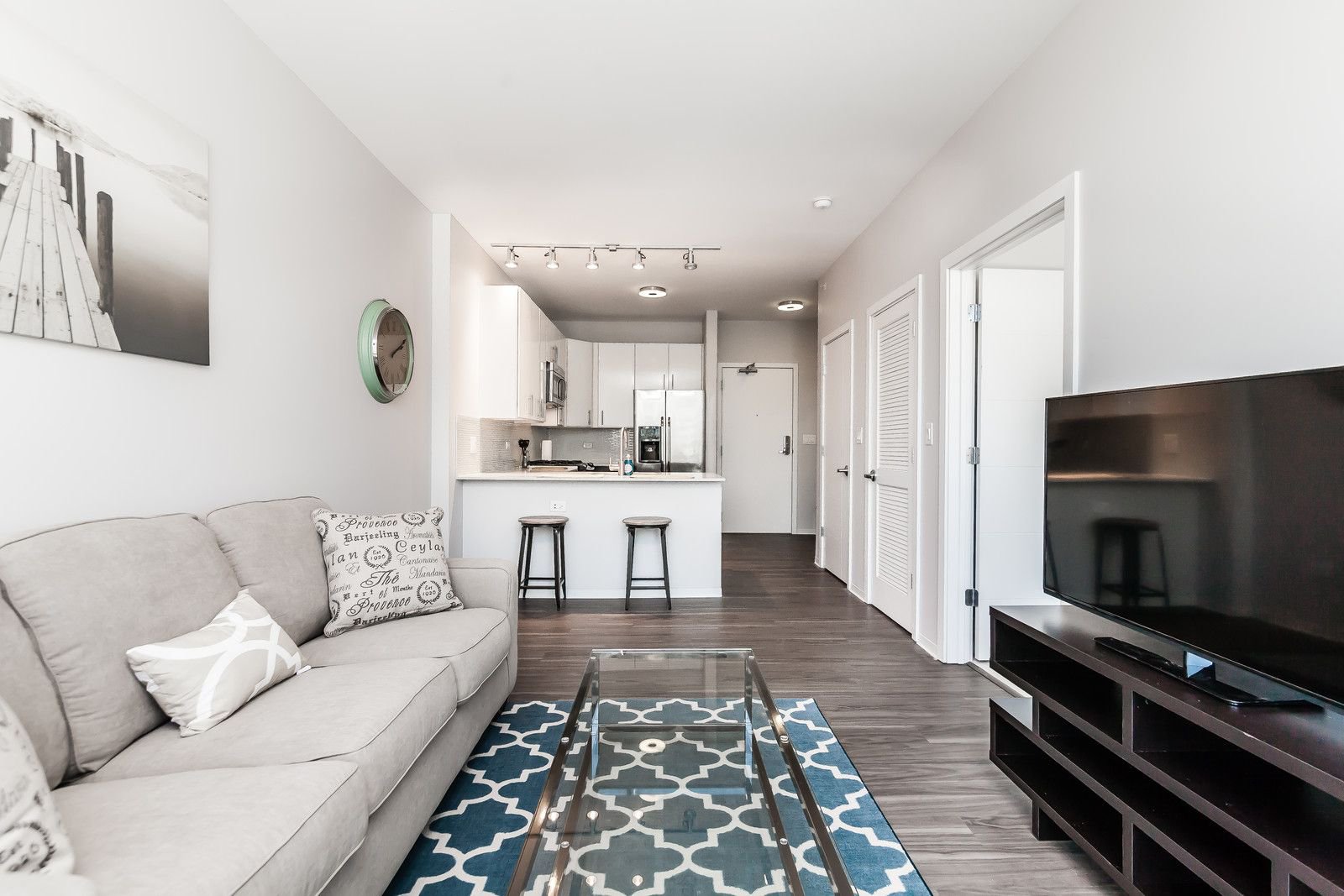 Feb, 19 2016
---
Short-term corporate housing is the best solution for business travelers that travel often and will be in Chicago for 30 days or more. The go-to company for short-term corporate housing in Chicago is Pinnacle Furnished Suites (PFS). Downtown hotel stays are more expensive that a luxury appointment short-term lease.
What to Expect from Short-term Corporate Housing in Chicago?
There are many reasons why companies located in Chicago and business people traveling to Chicago benefit from a short-term furnished apartment lease from PFS. They include:
PFS properties are more comfortable than hotel rooms. Business folks who are in meetings all day enjoy returning to a luxurious home at day's end and not a single room in a hotel. The experience of coming "home" at night, makes them more productive at meetings and able to deliver their company message clearly.
?Short-term corporate housing Chicago is an ideal solution for frequent business trips that are only short-term. Rather than feeling they live in an impersonal hotel room, traveling employees feel as if they have a second home – remember all PFS rentals are fully furnished with well-stocked kitchens and bathrooms.
When short on space, the corporate rental can serve as a meeting place or use a meeting room at the building.
Many people find it unsettling to eat fast food or dine in a restaurant alone while traveling on business. At a PFS apartment, traveling business people can cook at home if they want to.
Feels Like Home
You will feel as if you are home. PFS has apartments in the best buildings in the best neighborhoods in Chicago. PFS has rental properties in:
Streeterville
West Loop
The Loop
River North
All suites are furnished completely, including pots and pans, tableware, linens and more. Appliances are top of the line too. They include dishwasher, refrigerator (full-sized) stove and cook top, microwave, and washer and dryer. In addition, you are never cramped into a single room as you would be in a hotel. Our properties are spacious, have top-of-the-line finishes, and lots of light.
Simply unpack your clothes and enjoy living in sumptuous furnished corporate housing in Chicago.
Affordable Luxury
Hotels in downtown Chicago are expensive, out near O'Hare costs are less, but traffic into and out of the city can make the trip feel very long. PFS offers the convenience of downtown Chicago luxury with the affordability of properties priced below market. A stay at one of PFS' luxury properties is half the cost of staying at a hotel with similar amenities.
Easy to Get Around
Chicago residents often do not own cars and depend on public transportation, car services, and taxis to get around. If you plan on using public transportation to get around tell us, we will suggest a building near a train or a bus line.
Outstanding After-Hours Entertainment
Chicago restaurants are great! They span every price range and every taste from fine steakhouses to the Billy Goat Tavern with stops along the way for Thai, Chinese, Afghanistan, French, Mediterranean, and every neighborhood has great pub food. Expect your dining out experiences to be adventurous and eye-opening.
Chicago is Synonymous with Culture
Chicago is a city that oozes cultural events. There are festivals almost daily from spring through fall when temperatures are comfortable. Choose from,
The Adler Planetarium
?The Field Museum
The Art Institute
Lincoln Zoo
Jazz Clubs
The Museum of Contemporary Art
The Chicago Auto Show (Saturday, February 13, 2016 - Sunday, February 21, 2016)
Hundreds of great restaurants
Diverse Cultural Parades, Festivals, and Celebrations
It's Better to Go Home than to a Hotel
After a day filled with meetings, negotiations, and planning; it just feels good to go home. You've spent the day enjoying the crowds and tumult associated with visiting new attractions, now you long for the peace and quiet of home – let PFS help by reserving your luxury short-term corporate housing.
Call or contact Pinnacle Furnished Suites now to start planning your next visit to Chicago. Our number is 1-309-264-1957.