3 Reasons You Need a Flexible Chicago Corporate Housing Provider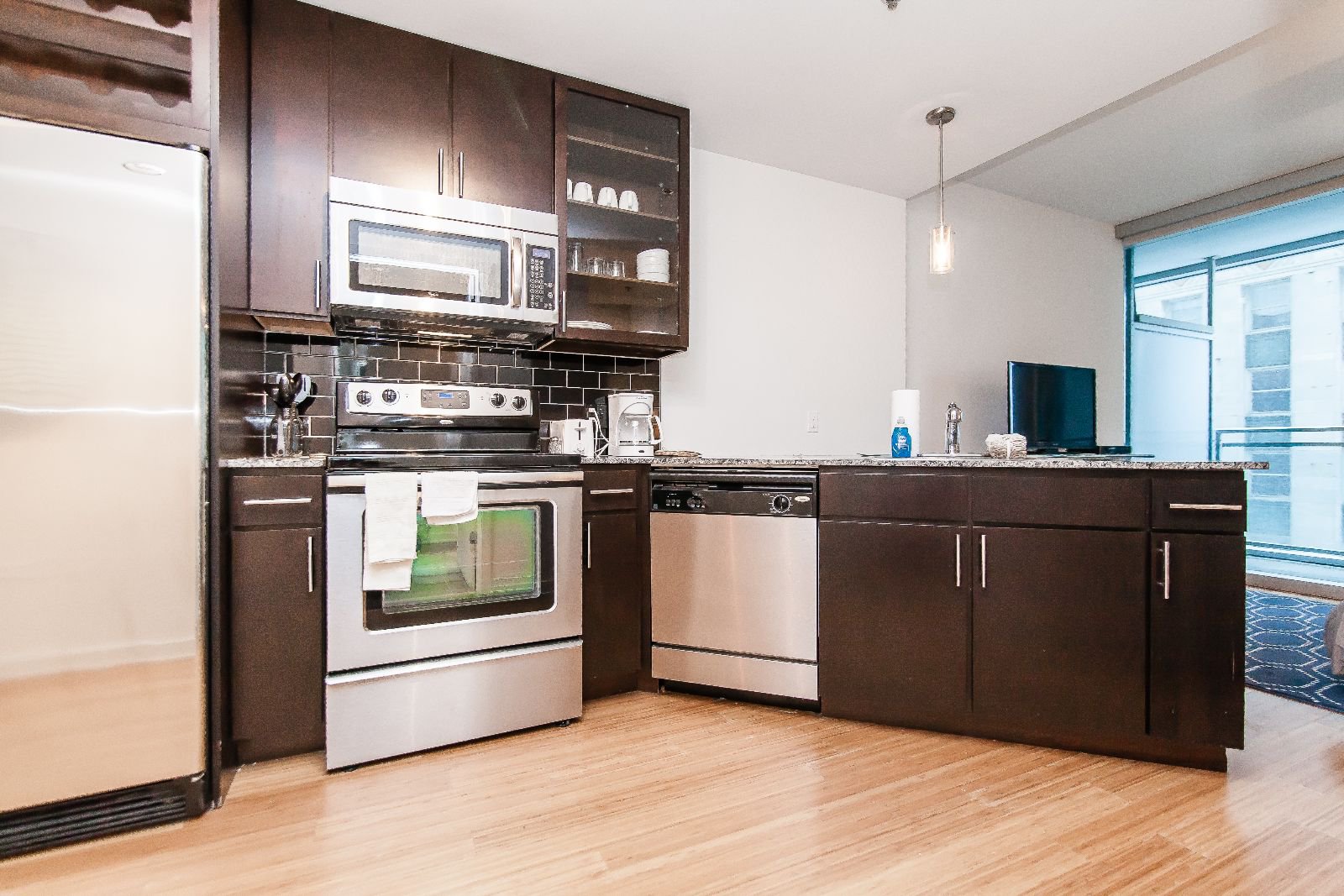 May, 18 2016
---
When your employees travel on company business for training, an extended stay at a client site or other business reasons requiring an employee to be away for 30 days or more, consider temporary corporate housing rather than a hotel. There are a number of reasons that make this the preferred short-term housing solution for Human Resources Managers and company employees:
Employees have the ability to cook meals, take in, have food delivered, or meet with friends and business associates for a meal. Many hotels do not have kitchens and if they do, your employee may not relish the idea of his or her room filled with cooking odors. With temporary corporate housing, they can have a real kitchen that is not in the bedroom.  Nothing makes you feel more at home than preparing a home cooked meal from your own kitchen.
It is more relaxing to be in a corporate apartment than in a hotel room. Employees have room to move about and feel more at home—no sign on the back of the door and amenities that can match or exceed those of a hotel.  While you're staying, it's YOUR home as opposed to a rented room.
The cost of using short or long-term leases is less than the expense of a hotel.  Considering the major advantages in space, ease of use, amenities, and cost, corporate housing almost always is a better solution!
There are many other benefits to renting if the stay is over 30 days, but one thing is clear—only go with a company that is flexible in how they do things. Your employees are different from other people staying in Chicago. They have different plans, different reasons for being there, and different lifestyles. Make sure your corporate housing company can provide flexibility in the following areas: 
Lease Terms. How long your employee will be staying off-site can change. If the stay is to be extended, you need assurances in advance that arrangements can be made to extend the current lease or provide alternative solutions, no matter the scenario.
Location choice. Some corporate housing providers are centered in a single neighborhood or building. Whoever you select for corporate housing in a particular location, make sure they have multiple units in convenient locations to the city where you are sending an employee. This gives your team member the ability to choose where to stay, and if bookings are filling fast, at least your employee will have a good probability of making a reservation. If the available choices are not great, a flexible housing partner may be willing to let your team member move from one location to another when the second unit is vacated.  In addition, most good corporate housing companies will have relationships with other companies that allow even greater flexibility and options.
Furniture/Housewares/Amenities. Choose a housing partner who has a variety of properties starting with a furnished apartment with housewares for cooking and linens for the bed and bathrooms. At the other end of the spectrum, the company should have locations that have swimming pools, hot tubs, exercise facilities, secure (controlled) access and more. All furnished apartments should come fitted with high-speed internet access (with WiFi) and HDTV. Additionally, a good building will also have a business center to allow for focused work or even meetings.? Your employees will enjoy having a choice of these different amenities making their stay much more enjoyable.
Temporary corporate housing providers offer great alternatives to expensive hotel stays while providing company team members a comfortable, at-home experience. Keep in mind that experience, flexibility, and choice are key factors in choosing a corporate long-term housing partner. If you're looking in the Chicago area, Pinnacle Furnished Suites is the right place for you. We offer all of the flexibility mentioned above and we're devoted to making your employees' stay a home away from home. Click here for availability!